Green Mountain Steppers
Square Dance Club
• Upcoming Events •
This year the Workshops are on Thursday evenings at the Maple Street Park, 75 Maple St., Essex Jct. VT We are on our Summer Break right now, but we're starting up again in September. Keep an eye on our Facebook page and here for details. We're changing up the schedule a bit with A1 and Plus workshop from 6:00 to 7:30 and Class starting at 7:30PM with Mainstream and Plus tips until 9:00PM.
Here is a flyer you can print to announce the next dance. Please do so and hand them out!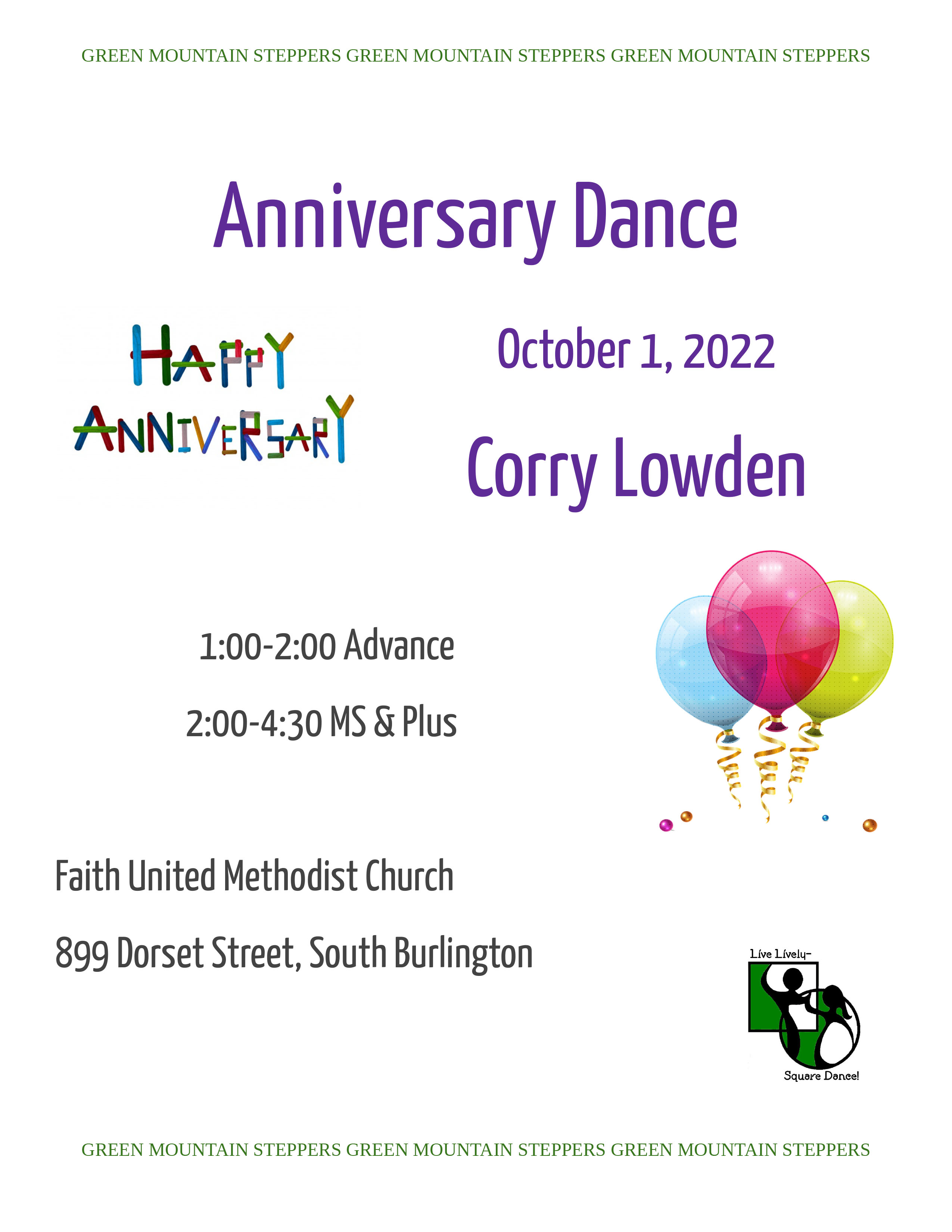 Click here for more info
For more information, contact Susan Pierce at (802-879-1974) or send Susan an email.